Pass on Huge Savings to Flower Buyers
The sale of flowers using the Florist One® API pays a commission of 20%. Companies and organizations can use the Florist One® API to build a flower service which passes some or all of those commissions as savings to the individual buying the flowers. The flower buyers might be the employess of a company or members of an organization who want to send florist-delivered flowers.
Who Would Want to Pass on Savings to Flower Buyers?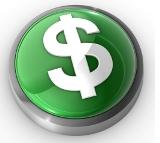 Here are some examples of who might use the Florist One® API to create a store front to pass on huge savings back to flower buyers: a corporation to its employees, an automobile association to its members, an association of retired people to seniors, a coupon or deals website to its visitors, a real estate or mortgage association to its member professionals that send flowers as part of their daily business, or any organization wanting to help their members save on flowers.
The People's Flower Network is an example of a website that gives credits to flower buyers. We at Florist One® built the People's Flower Network entirely with the Florist One® API. Similarly, any company or organization can use our API to offer flowers directly from their website and pass on huge discounts back to the flower buyer.
Saving on Flowers Delivered by a Local Florist
Flowers purchased via the Florist One® API are delivered by a network of over 15,000 local florists. They are the same high-quality flowers you get when you order directly from your local florist