How It Works
The Florist One® API is used to create a Flower Storefront on your website or application and earn commissions on flower sales.
A Series of Internet Calls
An API lets websites talk to each other. The Florist One API lets your website talk to Florist One to build a Flower Storefront and then to send us your flower orders in real-time for fulfillment. Let's review how a Flower Storefront is built.
Your website can use the Florist One API from your current web programming language including PHP, ASP.NET, Java, and Ruby on Rails by making a series of 'calls' to the Florist One API. These calls to Florist One enable you to display products, to manage your shopping cart, and to also send us the order when it has been completed by your customer.
Display Products
The first call your website makes is to call to 'Get Products' which will return information about flower products available for sale. Information for each product will include the name of the product, the price, a description of the flowers, and an image url used to display the flowers. This information returned from "Get Products" is used to display flowers fulll integrated into the look and feel of your website. Flowers can be displayed in categories such as Baskets, Plants or by occassions such as Birthday and Get Well.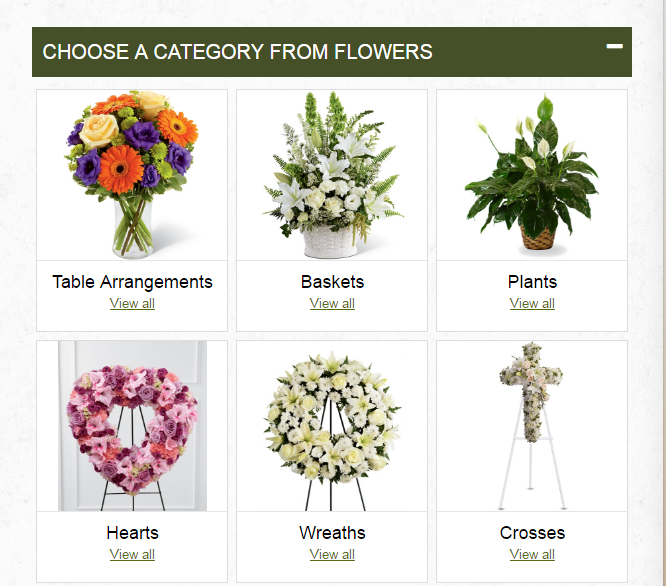 The product information retreived is also used to display individual products in detail.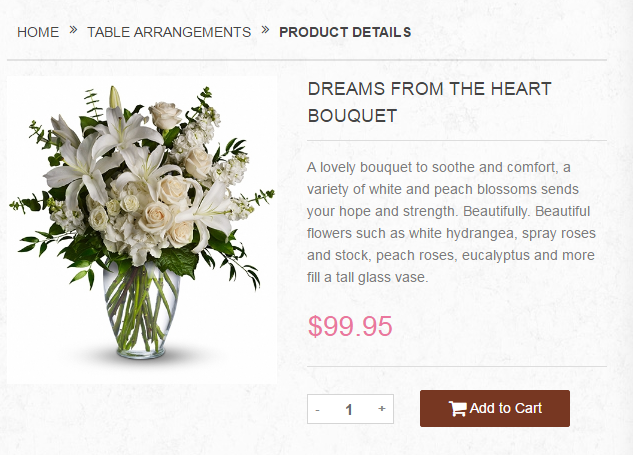 The 'look and feel' is totally customizable by you. The layout, headings, fonts and colors are controlled by you will match your website.
Shopping Cart and Checkout
Customers browse your flowers and add flower items to their shopping cart. The Florist One API has a number of API calls that let you manage shoppping carts without creating the functionality on your end and without requiring you to maintain a database.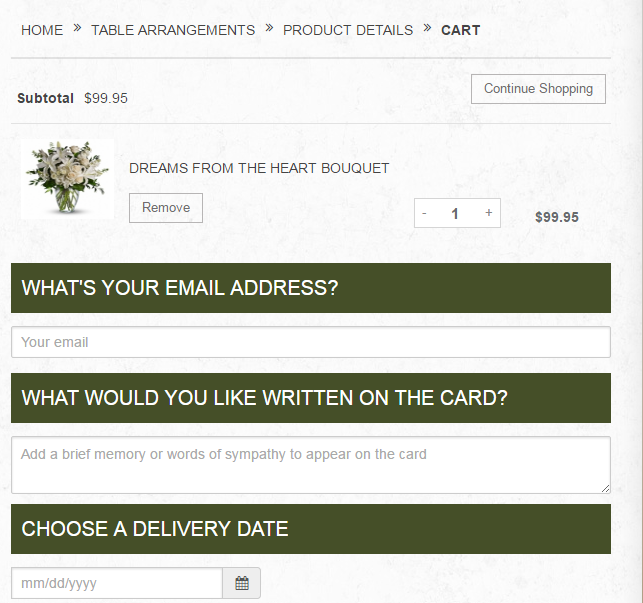 Your visitors then 'Checkout' on your website. The checkout process captures information about the order including information about the sender, the recipient, the products purchased, and the payment.
Placing the Order
When your Customer has completed the purchase on your Checkout process, the order information is passed to us securely in a 'Place Order' call. We receive the order in real-time from your Flower Storefront and begin fulfillment through a network of over 15,000 local florists. If you wish to select a specifi florist to make the flower delivery, the Florist One API allows for that. If you have not selected a florist, we use our knowledge of the best florists to use to fulfill your order.
We handle every aspect of Customer Service and order fulfillment and you receive a 20% commission on the sale through the Florist One Affiliate Program.