Flowers Helping Charities and Non-Profits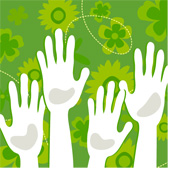 The Florist One® API can be used by any charity or non-profit organization to build a storefront on its website that offers florist-delivered flowers - the 20% affiliate commission earned on every sale goes to the organization. A good cause can be helped by sending flowers that need to be sent. Holidays such as Mothers Day, Valentines Day and Christmas are particularly effective times when charities can be helped by flower sales.
The Organic Bouquet Example
Organic Bouquet is online provider of eco-friendly and organic floral gifts and they are doing a great job of helping non-profits through the sale of flowers. Organic Bouquet has a distinct and separate offering from Florist One® - Organic Bouquet offers environmentally friendly flowers shipped in a box - Florist One® offers traditional, florist arranged flowers delivered by local florists.
Many charities and non-profits are helped by sale of flowers through the Organic Bouquet website. The charities themselves, such as the Breast Cancer Fund, don't offer flowers directly, but point back to Organic Bouquet to make the sale. Similarly, the Florist One® API can help other charities by allowing them to offer flowers - but our application lets the charity or non-profit build a storefront directly on their own website that offers florist-arranged flowers.
Helping Many Charities With Turn Key White Label Florist Sites
While any individual charity can use the Florist One® API to offer flowers on their website, there is also an opportunity for fund raising organizations to help many charities and non-profits raise funds through flower sales.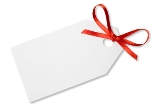 A fundraising organization can use the Florist One® API to build a system that would allow any individual charity to add a flower storefront to their existing website. The fundraising organization can also use the API to create a system which produces a turn-key "white label" storefront that sells flowers to help fundraising for any charity they are helping. The charity's branding, and even the look and feel of the charity's website, can be maintained in the white label site. Revenues generated by the white label storefront can be shared between the charity and the fund raising organization.
Charity Website Designers Offering Flowers
Similarly, website designers that specialize in building websites for charities can use the Florist One® API to add a storefront to sell flowers and create an instant revenue generation mechanism into their offering. Charitable websites that could raise funds by allowing people to send flowers would have a competitive advantage over websites that did not - charities might pay a premium for a website with a flower storefront or they might pay a smaller amount for the site with the recurring revenue going to the web designer.
Flowers - An Easy Way Charities Can Help Themselves
The Florist One® API gives charities and non-profits an easy and convenient way to add a storefront to their website and have the sale of flowers help their cause. The charity deals with no aspect of order fulfillment or customer service, everything is taken care of by Florist One® - this makes flower sales an easy way a good cause can help itself.