The Florist One API
Sell Flowers on Any Website or Application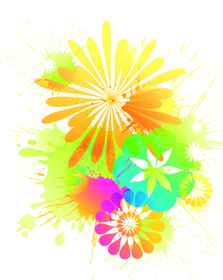 The Florist One API® is now 13 years old as of January 2022! We've had more than 300,000 orders processed with our API and over $30 million in sales. We are excited to see what you can create with our API.
The Florist One API is a free API that let's you create a flower storefront on any website or application and earn a commission on every sale.
Offer flowers to your visitors and customize your flower storefront to be completely integrated in your website. Your visitors will never leave your website to purchase flowers and we pay you a 20% commission on every sale through the Florist One Affiliate Program. Maintain your company's brand, the Florist One API gives you complete white label flexibility.
Fresh flowers are hand-delivered by 15,000 local florists in the United States and Canada. You can select the florist to make the delivery or let us choose. Florist One has been in business since 1999 and our experience in choosing the best florists is gained from over 1,000,000 orders that our customers have trusted us with.
We handle every aspect of order fulfillment and Customer Service. You make the sale on your website or application, we take care of everything else. More on How It Works.
The Florist One API creates significant, easy, and recurring revenue streams for a variety of businesses including funeral homes, mobile applications, and voice integrations.
API Overview and Highlights
The Florist One API® is a free REST web service
Build a fully customizable Flower Storefront anywhere - on a website, a mobile application, or a voice integration
Earn a 20% commission on every sale
Use our API with any web programming language that can make a REST API call including Java, PHP, ASP.NET, JavasScript, Node, Python, Perl, Ruby, ColdFusion and others
Your visitors checkout on your website, order details are passed to us securely via the API for order fulfillment
Flowers are delivered by network of over 15,000 local florists in the United States and Canada - our API supports both US and Canadian currency
Florist One handles every aspect of order fulfillment and Customer Service
Our API can be used in many ways such as creating a cryptocurrency application to send flowers to create significant revenues streams
Sign up today for free to the Florist One API