About Florist One
Florist One has been online since 1999 delivering fresh flowers across the United States and Canada through a network of 15,000 local florists. We are proud that our customers have trusted us with over 1 million orders.
Florist One was born out of a third generation family florist business that goes back over 60 years. We have deep industry knowledge about flowers and the florist industry. We have a tradition of building industry leading technology that enables flower sales. Read more about us, our Customer Service, and our technology.
Florist One is proud to offer the industry's highest paid affiliate program which pays a 20% commission on every sale. We are a fair and honest partner and pride ourselves in building great relationships.
About Our Flower Delivery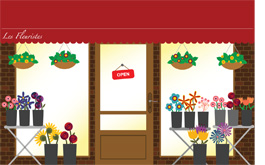 The florists we use don't pay us fees to be part of a network which means we are always free to choose the best florist based solely on their quality of flowers and their track record.
We use our experience and knowledge gained from delivering over 1 million orders to select the best and most reliable florists from a network of over 15,000 local florists. Many of the florists we use, we've used for years because they have a history of great flowers and keeping our customers satisfied.
Our API technology also enables our partners to select a specific florist to fulfill an order and we are happy to use the florists that you select.