Corporations Send Flowers and Save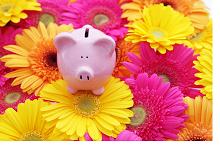 Many corporations frequently send flowers and the Florist One® API lets them save 20% on every order. Corporations send flowers to employees, to customers, and to partners for a variety of reasons including the arrival of a new baby, the bereavement of a family member, a recognition, to say "Thank You", or for the beautification of their office spaces.
The Florist One® API can be used by any business to create a customizable flower storefront with the company's branding where human resources personnel from any location can order flowers the company needs to send. Flowers are delivered by a local FTD florist and the company saves 20% on every purchase. Companies can also help their employees save on the flowers.
A credit card company might use the API to offer flowers as part of a point-redemption system. Customers use credit card points to buy flowers and the credit card company earns back a 20% commission on those sales!
An online billing company with a large number of small business clients could use the Florist One® API to offer flowers on their website to help their small business clients save money every time they need to send flowers. The 20% commission paid by Florist One® can be used to help the small business save on flowers and to create a new revenue stream for the billing company offering the flowers. The online billing company has provided an additional and useful service to its clients. Each time the small business client sends flowers, they save money and the billing company also creates a new and easy income stream for itself.
The Florist One® API could be used to create a new service which allows local businesses to save on flowers used to beautify their office spaces. Many businesses, such as law offices and medical clinics, beautify their office spaces and lobbies with with flowers on a regular basis. These businesses often recieve no significant discount on their flower purchases. The Florist One® API could be used to create a service which allows the business to order flowers for their local business and also save 15% every time they do. The service provider earns 7% on every sale. The flowers are delivered by the same local florist that was already delivering flowers to the business.
An Opportunity in Corporate Gifts and Reward Programs
There is also a large opportunity for companies involved in corporate gifts and reward and recognition programs. The Florist One® API can be used by the corporate gifts company to offer corporate clients the ability to send flowers through a turnkey, customizable solution that can carry a clients corporate branding.
Flowers can be added to any corporate website or used to create an entirely new website. Revenue generated from flower sales can be split between the corporation sending the flowers and the corporate gifts company. This creates a new on-going revenue stream for the company handling the corporate gifts program and contued savings on flowers for the client company.
Many Ways for Corporations to Save on Flowers
Companies need to send flowers - the Florist One® API can be used in a variety of ways to let companies send flowers through a local FTD florist and save 20% on every order.