Uses of the Florist One API - Affiliate Ideas
The Florist One® API is the world's first API that can be used to sell florist delivered flowers completely inside any website or application. Our API is part of the Florist One Affiliate Program pays a 20% commission and allows you to become a flower player in a massive industry.
The annual revenue of the US retail florist industry is over $6.6 Billion dollars and flower sales are increasingly originating from the internet - but online flower sales are still limited to florist websites.
The Florist One® API changes this by allowing flowers to be purchased in a Flower Storefront on any website or application. Sending flowers now moves beyond a florist website and unfolds naturally as we move and interact across the internet. A commission of 20% is paid on flower sales through the API which creates new and huge opportunities for flowers to be offered where they could not be offered before.
Here we present to you common uses of the Florist One API and also some niche affiliate ideas waiting to be explored.
Funeral Homes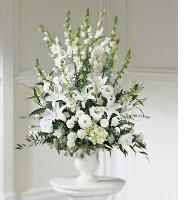 The Florist One® API can be used by funeral home operators to offer flowers through their funeral home's website. This is a huge, missed revenue opportunity for most funeral homes.
Many visitors to funeral home websites visit the funeral home website for the sole purpose of sending flowers to a service being held there. Website visitors often have to hit the 'Back Button' and go back to Google to figure out which florist to trust to deliver to the funeral home.
Funeral homes can now offer flowers directly from their website, earn a 20% commission on every sale, and help their website visitors find what they are looking for. Flowers are delivered by the preferred, trusted local florist of the funeral home. This solves a problem for their website visitors and created an easy revenue stream for the funeral home since we take care of every aspect of customer service and order fulfillment.
Mobile Applications
Real, florist-delivered flowers have been slow to move to the mobile space. Huge opportunities exist and simply being found in app store searches can lead to sales. The Florist One® API let's flowers to be offered through mobile applications on iOS, Android or any other operating system. Developers can build natively for the operating system or they can use a mobile SDK such Flutter, Xamarin, Iconic. Building natively or building with and mobile SDK, both easily integrate with the Florist One API
The Florist One® API can be used to create new mobile application that exclusively sells flowers, or it can be used to add a flower storefront to an existing mobile application, thereby creating a new revenue streams for these existing applications.
Selling Flowers Using Cryptocurrency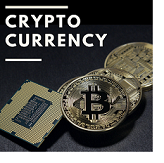 The Florist One API lets you build an application to buy flowers with crypto and capitalize on a huge opporunity.
There is not a service yet in the United States and Canada that lets you buy flowers directly using Bitcoin, Etherium and other cryptocurrencies.
A Canadian Flower Storefront
The Florist One API also supports Canadian currency (in addition to $US). This means customers can be charged in Canadian dollars when they buy flowers from an application built by our API. It also means Canadian affiliates can be paid in Canadian dollars for their sales to Canada. Our API is an excellent opportunity for anyone looking to sell flowers in Canada. Create your own custom branded flower storefront with all fulfillment handled by Florist One. If you're not up for the programming involved with an API, we also have plugins that make creating a flower storefront easy.
Flower delivery to Canada is available today the Social Flowers application which uses the Florist One API.
Facebook Applications

Any Facebook application can use the Florist One® API to let Facebook users send each other flowers inside Facebook. Flowers are sent without the sender having to know the recipient's delivery address through a system we call 'double-blind'.
Send flowers to a Facebook friend with Social Flowers.
Dating Websites
The Florist One® API can also be used by dating websites to create flower storefronts inside their websites where members can send each other real flowers. A 'double-blind' system is used - the sender does not know the recipient's delivery address. The sender and the recipient never have to leave the dating website to send or accept flowers.
Send flowers through Tinder, Match, eHarmony or any dating website with Social Flowers.
Online Stores
Online stores can add a national flower offering easily with the Florist One API. The online store can use their existing Checkout process and merchant account and simply add flowers as an additional offering for their customers.
Flower Buying Changes, New Opportunities Are Created
Opportunites have been created for websites and applications to offer florist-delivered flowers where they could not be sold before. A 20% commission is paid on flower sales and we handle every aspect of customer service and order fulfillment. The Florist One® API creates many new and huge revenue generating opportunites by letting flowers be sold anywhere.